Old Fashioned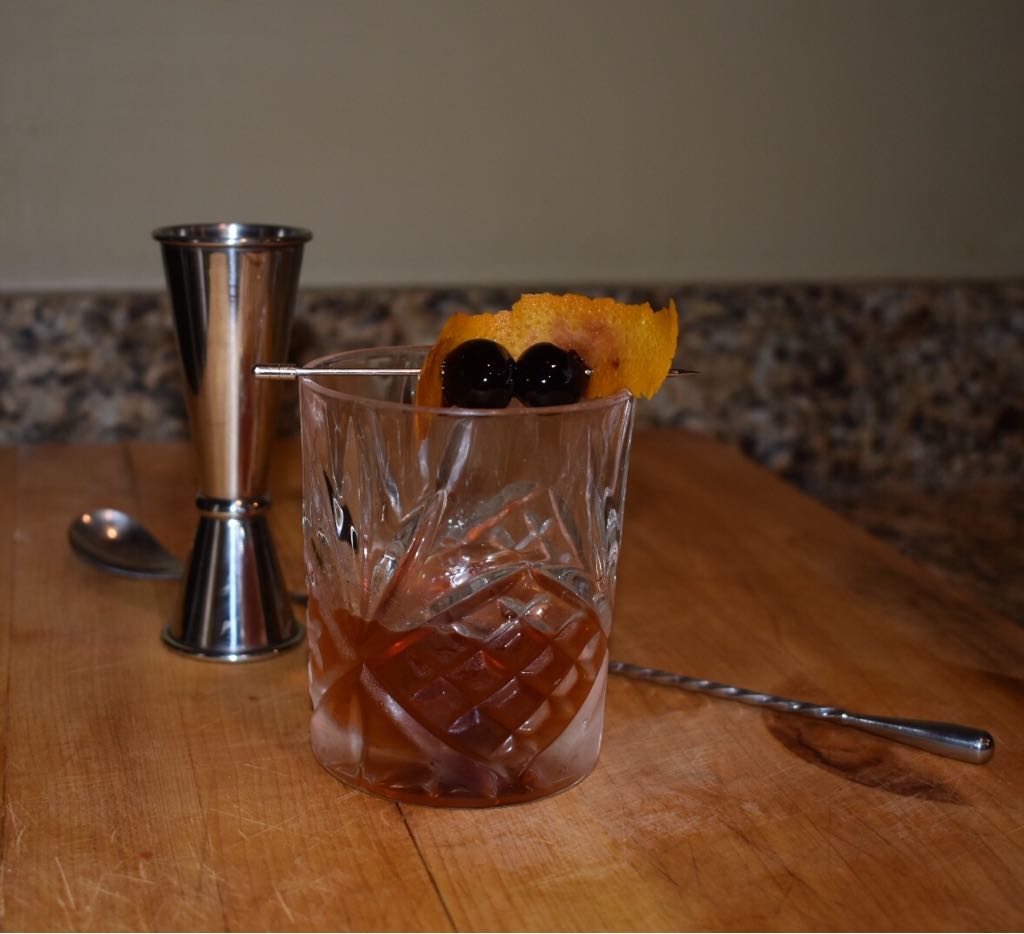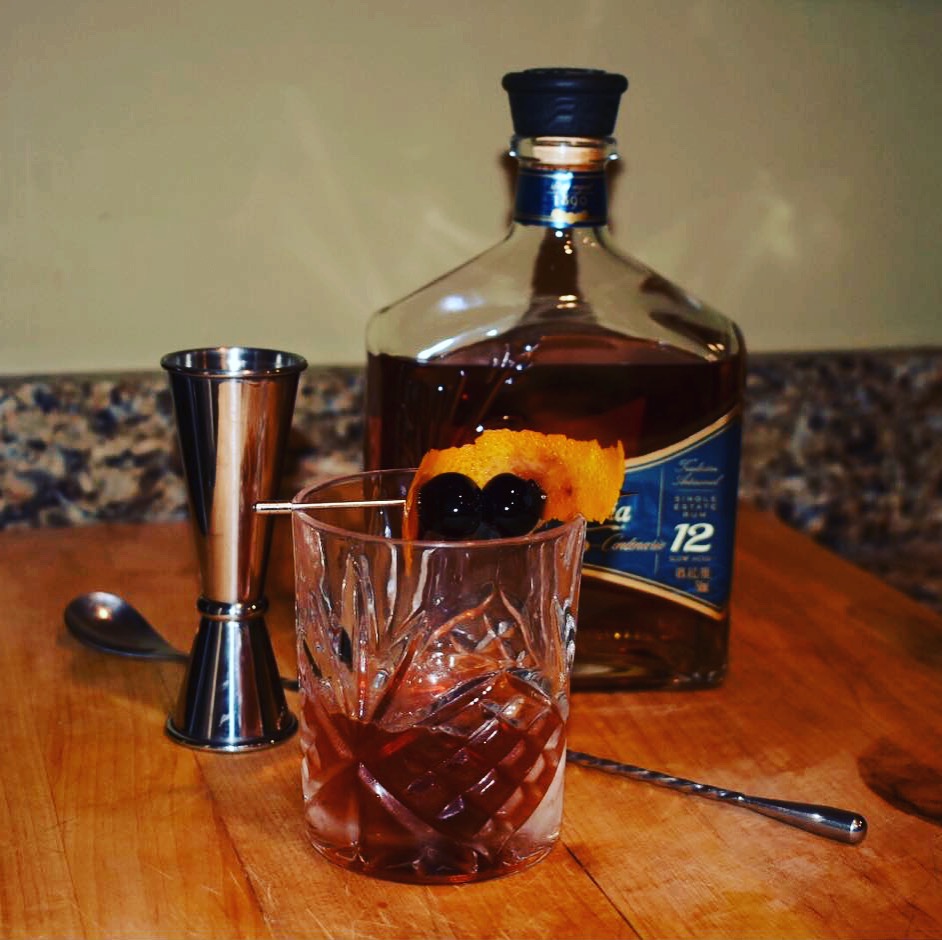 The original cocktial. The Old Fashioned. So many ways to do this drink and also so many ways how NOT to do it.
When I started making cocktails at home and practicing recipes, this is one cocktail I could always count on.  
It was always a hit within friends that didn't know it, I could always mix it up (bourbon, rye, tequila; rum) and is a nice step into the cocktail world for those drinkers that insist that if is not neat, is sh*t!  
In this recipe I used rum but most brown Spirits would do.
The Old Fashioned
2 oz Flor se Caña Rum 12 yo  
0.25 oz simple syrup
3 dashes of Angostura bitters  
Add all the ingredients in a mixing glass with ice. Stirr until silky cold, pour over a big ice cube in a double old fashioned glass.  
Squeeze an orange peel on top and garnish with a Luxardo cherry.